Charis originates from the Greek word representing "Grace, Kindness, and Life." We believe every child is a beautiful creation of God, bestowed to us for tender, loving care.
At Charis Montessori, children are the seeds of God's love; it is our vision since 1999 to reach out to every child under our care to flourish in God's way.
The management and staff at Charis embrace these virtues with pride and share them unconditionally. This spirit of dedication and commitment draws praises and attachment.
After the first branch at Kembangan, our second branch at Yio Chu Kang Chapel proudly opened in 2018.
With a team of qualified professionals who are passionate and dedicated to sharing their knowledge and skills to children of all cultures, we aim to incorporate good moral values into our curriculum to nurture them into confident, God-fearing, and resilient little angels.
As Charis Montessori continues to branch out, we hope and await you to be a part of our family.
What makes us so special ?
We take the development of your child a priority, so we adopted the practices and teachings from the best pedagogy in Early Childhood education. We strive to create a nurturing environment, with the support of our partnering churches, to develop your child holistically. To ensure a smoother transition to primary school for your child, we took into consideration the Singapore primary education syllabus and incorporated it into our curriculum.
Invitation to a journey together
"For God so loved the world that he gave his one and only Son, that whoever believes in Him shall not perish but have eternal life."
Here in Charis, our teachers are equipped with biblical faith and knowledge, and align themselves to nurture our children in the ways of the Lord.
Our principals guide the teachers, manage the school, and work together with parents to ensure that our children learn and grow holistically.
And to know God through Jesus Christ his Son at an early age, either through bible studies, stories or though plays set the right foundation such that in later years, we can have a deeper relationship with Him. We can then do the work that He calls us to do.
Nothing happens by chance, and we invite you to begin your journey with Charis to discover what awaits you and your child in the future. God bless!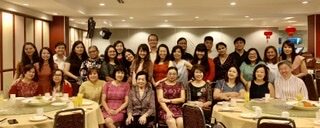 We have a team of passionate teachers from all walks of life who are motivated to develop your child's potential to the fullest.

Incorporating the Montessori method and fine-tuned to best fit our local curriculum, it helps to prepare our children for higher learning in Singapore.

We believe that learning should be interactive and according to age appropriateness. We have designed a series of curriculum such as singing, dancing, speech and drama, and games that aim to provide a holistic development of the children in the area of the five senses, kinetic movement, spatial refinement, small and large motor skills coordination.

We ensure that our environment is child-friendly, pristine and equipped with essential learning materials in order for children to flourish, explore and discover their interests.
Winning awards are not our goal, your child being is.
"There are two types of education. One should teach us how to make a living and the other how to live."- John Adams

Our children look forward to school. Come and meet Principal Eileen and her wonderful team of passion filled teachers.
Warm and fun learning environment. Feel free to leave your child in the care of Principal Lynn and her team of loving and caring teachers. Children here are happy and enjoy coming to school every day. Be part of this family where learning comes alive in fun and interesting ways!
Kids can interact and explore in this big and spacious setup. The preschool is lead by a very experienced Principal, Mrs Elaine Hoe.
Located at the foot of Pasir Panjang Hill, a quiet and friendly place where your child can learn and grow.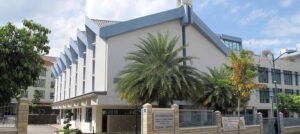 Opening in April 2024, this new outlet brings back the warmth and nostalgic feeling of the Zion Kindergarten where many lives were touched.
FAQ – FREQUENTLY ASKED QUESTION
1. What is the teacher-student ratio?
PG class (1 : 6)
N1 class (1 : 8)
N2 class (1 : 10)
K1 class (1 : 12)
K2 class (1 : 14)
2. With assistant teacher?
Yes, if needed.
3. How long has the school been operating?
Charis Montessori Kembangan is the first branch and was started in 1999.
4. Any outdoor activities, field trips or excursions? How often?
As we are putting up precautionary measures against the spread of Covid-19,
outdoor activities have been suspended.
Otherwise, it is on a daily basis. We also conduct excursion once termly.
5. Do you offer enrichment classes?
Yes, we do offer the following and fees range from S$120:
Speech and Drama, Robotic, Art, Music & Chinese,
6. What is the fee structure?
Full Day (S$ 1500.00)
7. Is there any bus transportation service?
No, there are no bus arrangements at the moment.

8. Do you provide parents with Progress Reports/Updates?
Yes. We do send the following to the parents through Cyberland:
Weekly Reports
Every Friday
Progress Reports and Portfolio
Parent-Teacher meeting to be held twice a year.
Parents are also given hard copies.
9. Not toilet Trained?
We help the parents to toilet train their children when they are ready.
The school works hand in hand with parents to improve these routines.
10. How do you discover a child's special interest/talent ?
Through various activities in school such as expressing their creativity through
Crafts (painting, colouring, pasting, collage,etc.),
Music and Movement (singing, dancing),
Motor Skills activities (playing games, drawing, colouring),
Speech and Drama class (Show and Tell, reciting poem, story telling, etc.)
11. What is a typical day like?
Typical activities involve the children's daily routines such as eating (breakfast, snack, lunch, teabreak), showering, outdoor activities and lesson time.
Two of the best examples of our learning activities are Thematic (through music and movement and crafts) and Montessori lessons (where they explore and learn through Montessori materials).
12. What is the meal plan?
We have our own kitchen and our chefs. Our meal plan follows the standard of Health Promotion Board which to serve only healthy foods to children. We also have 4 different meal plans to serve varieties of food to our children every month.

13. What's your policy on runny nose, cough or other sickness
For hygiene and safety purposes, we advise parents to keep their children at home or see a doctor if the child is not well. Please follow the safety management measures of the school so that we can help prevent the spread of illnesses in school.
14. What values do you instill in the children?
Good values are very important to us so we always ensure that the teachers are there to guide the children in learning proper values. We teach our children to be kind to others, to be honest, to be patient and to love each other as these are good values that we want to instill in them. We always explain to them that violence such as hitting, biting, pushing and scratching are not the correct ways to treat others. By avoiding them, they can gain more friends.
Office: +65 6708 9327
Whatsapp: ‭+65 8739 9910‬